Business Process Solutions
Today's enterprises are creating value networks that take a more global view of risk and opportunity, integrating multi-enterprise business processes across the four major spheres of activity:  product/services innovation, demand management, supply management and human capital management. The above four domains have more self-renewing interactions between them. And we know technology alone is insufficient.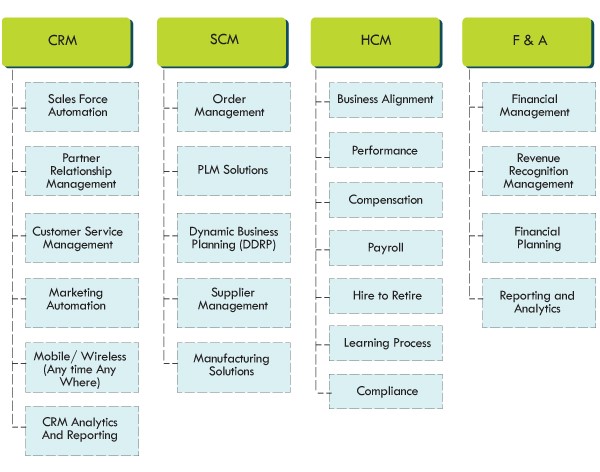 Our Business Process Products & Consulting Services help organizations maximize the impact of their investment in new generation technologies by bringing expertise in business functional processes. Whether it involves implementing SaaS based business process products or integrating the new solutions with existing legacy investments, we help our customers in providing a combination of tools, technologies and optimized business functional processes in the hands of the right people.
Our value proposition is built on:
Next generation disruptive technologies primarily around Cloud, Social, Mobility & Analytics
Selected Business Process Solutions that are offered as Software-as-a-Service (SaaS)
With which we will help you extend collaboration; improve Customer Satisfaction, Customer Experience; and Automate, Connect and Extend reach. Our Business Process Solutions integrate:
Branded customer communities to nurture and extend reach, enhancing customer experience.
Voice of Customers through social channels augmenting CRM aka Social CRM
Applications driving customer self-service and increasing customer experience.
Demand Driven Supply Chain applications improving resource utilization, productivity